Clear Communications has...
worked on multiple, complex projects involving network operating systems installations and upgrades and rolling out client operating systems for Fortune 500 companies such as KPMG, Motorola, St. Vincent Infirmary and Comcast Cable.
We have installed and integrated customized operating systems for technology firms such as SBC to ensure reduced cost and greater profits.
Clear Communications possesses & applies a broad range of expertise of principles, practices & procedures to difficult & complex.
We can provide consultation, implementation and maintenance on major implementations ensuring systems (such as Active Directory) are not compromised.
We can provide technical leadership on installation, maintenance & integration of various related systems.
Let Clear Communication design or participate in development of your next strategic Information Technology project.
We can review analyze your current data to predict future needs & recommend enhancements that fulfill your strategic and tactical business plans.
From budget preparation to cost analysis; from developing technical standards and policies to planning your information technology work to meet project deadlines. ClearComUSA can set priorities based on your needs.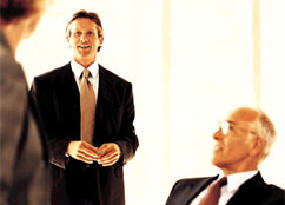 If you'd like to find out more about Clear Communication's experience in providing top-flight Business Planning, Strategic Planning, Help Desk Consultative Services, Network Management consulting and Office Management expertise, download a curriculum vita now!
If you'd like us to help your company, please get in touch!

Call Clear Communications USA at 501-613-7812

Just click this address to send mail: